Twerking towards Gomorrah | The Spectator Australia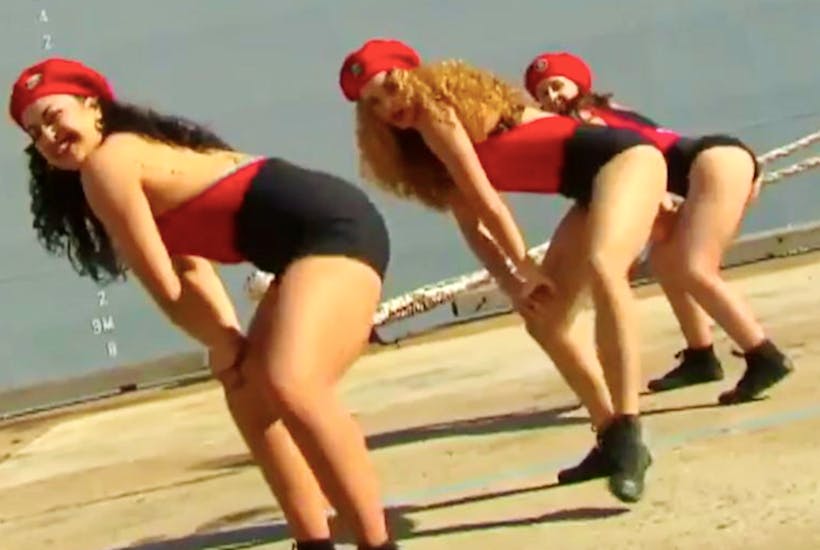 Against my better judgement, I watched on as a bunch of scantily clad performers in red and black tights, topped with a red beret, twerked at the commissioning of the newest member of the Royal Australian Navy. It made for uncomfortable viewing, and sections of the public have – rightly – forcefully condemned Defence's decision to give Wooloomoloo-based dance troupe 101 Doll Squadron airtime at what should have been a dignified event.
Senator Jackie Lambie has led the public chorus of derision, slamming the performance as an "absolute shocker".
"I thought I was watching the Super Bowl there for a split second, I will be honest with you," she said. "Whoever made that call, it's an absolute shocker for…